Dogs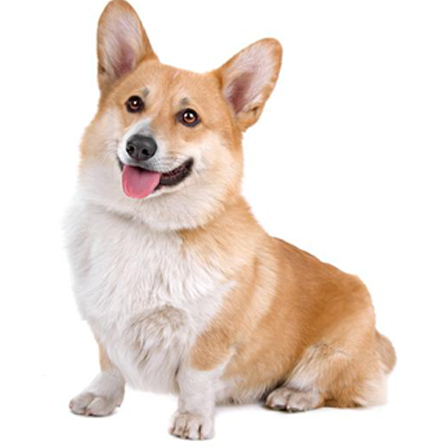 Administering Medicine: Read More
Most drug companies nowadays prepare tablets in a palatable form and are readily taken by the majority of dogs. However, sometimes it takes a bit more convincing to get your dog to take its medicine! There are several ways in which you can do this.
How do I administer tablets to my dog?
Hiding the tablet in something nice often works. You can use soft dog treats with holes in them for example, or some tinned dog food or pate. Soft cheese or peanut butter may work for some dogs. Check, if necessary, whether this type of food is suitable for your dog.
If all this fails, you will have to push the tablets into your dog's mouth. To do this, you place one hand over the muzzle, and gently introduce your thumb and forefinger into the mouth by pushing the lips inwards just behind the canine teeth. You can even try to apply some pressure onto the hard palate, as this will help to keep the mouth opened. The other hand is then used to further open the mouth by pushing the lower jaw down and putting the tablet as far into the mouth or throat as possible. After closing the mouth, gently stroke the throat to induce swallowing. In some cases, it may be advisable to give some water afterwards to help the dog to swallow. Some tablets can be crushed and put into food. The vet can tell you if this is possible with the tablets supplied. There are special tablet crushers available for this purpose. If you do have not have access to these, you can crush a tablet with the back of a spoon for instance.
Administering Liquid Medicine
Some drugs now come as liquids that can be given by mouth rather than as tablets or capsules. Examples are some antibiotics, anti-inflammatories or treatment for urinary incontinence.
How do I administer a liquid medicine to my dog?
Some liquids can be mixed with food. If you do this, make sure that the dog has eaten all the medication. It is best to give the liquid medication in a small amount of food and only give the remainder if the dog has eaten all the food with the drug in it.
If your dog will not eat its food with the medication mixed in, you can apply the drug directly into the mouth of your dog. To do this, the easiest way is to use a syringe, which you can get from the vet. Draw up the required dose from the bottle, approach your dog from behind, gently hold your dog and place the nozzle of the syringe in between the lips of the dog from the side while holding the dog's head steady and slightly lifted upwards. Gently squirt the medication into the mouth and if necessary, rub the dog's throat to induce swallowing. Have someone help you if the dog does not hold its head still.
Veterinary Care: Read More
• Veterinary Advice on a variety of routine basic care needs for your pet
• Vaccination
• De-worming
• Microchip identification
• Flea control
• Dental health
• Caring for your pet after surgery
• Caring for your pet before surgery
• Pain management in dogs
• Separation anxiety in dogs
• To castrate/spay or not
De-Worming
Can a healthy dog get worms?
Frankly, it may not always be easy to tell when a dog has worms. In severe cases, of course symptoms are obvious. Dogs may suffer a general loss of condition, rough, dry, coat, anemia, vomiting, diarrhea and or constipation with potentially serious consequences. In case of a mild infestation, you may simply not know, and this is one case where you may remain unaware.
The majority of worms pose no threat to human health. However, there are some which can be potentially transmitted to people e.g., the roundworm toxocara canis, can be transmitted to children where it can cause potentially permanent eye damage. The results could be serious.
How could my dog get worms?
The short answer is "all too easily". Even the most cared for, well fed, happy and healthy dogs, can become infested with worms.
Even though you cannot see it, other dogs may have left behind worm eggs and larvae. These eggs and larvae can remain infectious for months, even years. These can be picked up on your dog's coat, muzzle, or paws, and are ingested during grooming. In this way, worms can then infect your dog, home and garden.
Types of worms: There are a dozen different species of roundworms, tapeworms, hookworms and whipworms. Fortunately, there are very effective ways to control these and minimize the spread of infection.
Roundworms -
The term roundworm also includes, hookworms and whipworms. It is helpful to look at the different lifecycles. Common facts:
• It grows up to 180mm in length and can be transmitted in several different ways.
• Transfer of the immature worms (larvae) across the womb to the unborn pups, so they are already infected at birth.
• Transfer of worm larvae to the pups as they feed on the mother's milk.
• A nursing bitch may be re-infecting the pups while cleaning them.
• Dogs in the environment may accidentally pick up roundworm eggs.
• An adult dog may eat birds, earthworms, or mice that may be harboring roundworm larvae.
• Roundworm eggs are great survivors; they can remain infective for several years.
o Some types of tapeworm can grow up to 5 meters in length.
o Tapeworms look like strings of rather flattened rice grains.
o Dipylidium caninum has a small head, which attaches itself to the wall of the small intestine, with hooks and suckers and has a long-segmented body, which grows continuously.
o The oldest segments containing the eggs are shed one or more at a time. It is these segments that we commonly see passing out of the anus.
o These segments can contain many thousands of eggs.
▪ Effective flea control should be done on the animal and in the home, to help reduce the transmission of the flea tapeworm.
▪ Training your dog to defecate on the gutter or an approved dog toilet.
▪ Using a poop scoop to clean up after your dog.
▪ Avoidance of raw offal or unsterilized pet food.
The tapeworm:
Unlike the roundworm, the tapeworm requires a third party called an intermediate host to develop in before infecting your dog.
The two tapeworms found commonly are the taenia species and the flea tapeworm dipylidium caninum.
Treatment:
There are many preparations available sold on the market. We recommend routinely de-worming your puppy and adult dog with the most effective preparations which are sold by your veterinary surgeon. It is only by working with your veterinary surgeon that the correct advice, preparation, dosage and routine can be given to your dog.
Preventing re-infestation:
However effective the de-wormer, it cannot prevent re-infestation. There are several steps we can take to reduce the spread of worms.

Vaccinations: : Read More
A large range of safe, efficacious, vaccines are now available to vaccinate your puppy and adult dog against the five major infectious diseases, which they can potentially suffer from. These include:


Canine parvovirus
·              Canine distemper
·              Canine infectious hepatitis
·              Leptospirosis
·              Kennel cough
o          
o           It provides a guide to the "average" age at which a puppy is no longer protected by the bitch's immunity, and is therefore at risk.
o           It gives an indication of the best time to start the vaccination course.
♣                                  Timing for effective vaccination varies from puppy to puppy (because of unknown MDA levels).
♣                                  Some vaccines, such as leptospirosis need to be administered twice in order to achieve high enough level of immunity.
♣                                              By exposure to disease.
♣                                              By means of a booster vaccination.

Some commonly asked questions about vaccination -

What is immunity?

Immunity to disease simply means that an individual (animal or person) is highly resistant to a particular disease. A fully vaccinated dog, provided that it has responded to vaccinations, should be capable of withstanding normal exposure to those diseases against which it has been vaccinated.
It is possible for immunity to develop in a non-vaccinated animal, but for this to happen, the animal must first encounter the disease and then survive the encounter. For the potentially life-threatening diseases that we routinely vaccinate against, this is not a serious option. Immunity does not just happen, and yet in many ways nothing could be more natural.

Maternally Derived Antibody (MDA) -

Nature has equipped the bitch with the ability to pass on some of her own immunity (in the form of antibodies) before and shortly after giving birth. These are known as Maternally Derived Antibodies. Whilst some of this immunity passes across the placenta to the young in the later stages of pregnancy, most is passed on in the first milk, known as colostrums. It is important that puppies suck early because MDA levels in the colostrums are at their highest at the time of birth. Furthermore, the newly born puppy is only able to make best use of MDA at this precise phase. The ability to absorb antibodies directly from the gut into the bloodstream is then lost.
If all goes well, the young puppy will have received adequate "natural" maternal immunity from their mother to enable it to resist disease for a period of some weeks.
However, the extent of the protection depends on the immune status of the bitch (as she cannot pass on what she does not have), and how quickly and how well the puppies have sucked.
In turn, the immune status of the mother is nowadays highly dependent on whether she has been properly vaccinated up to date. The better protected the bitch, the more opportunity she has of passing good levels of immunity to her offspring.

How long does "natural" maternal immunity last?

Some puppies level of MDA vary from pup to pup, even in the same litter. MDA is also known as "passive" immunity, (which you may be familiar with). It is not actively produced by the puppy and decays over a period of some weeks.
It is possible to predict the point where the puppy is no longer protected through a blood test, but this is not practicable on a routine basis. Fortunately, thanks to the cooperation of many owners, a leading pharmaceutical company in the UK called Intervet has researched, (with the assistance of independent laboratories) and examined over 3,000 dogs to help to establish the timings of MDA decay for various diseases.
It is important to understand these timings because of the following reasons:

How do Vaccines Work?

Vaccines work by stimulating the body to produce its own defense against infection. One of the key components of this "defense" is antibody. Whilst MDA protects the young puppy, MDA can interfere with successful vaccinations. This is because, although a vaccine is a modified harmless form of the disease, it is seen by MDA as an invader. MDA therefore assumes it's protective role and neutralizes the vaccine.
Only when MDA falls to a moderate to low level will the puppy respond to vaccination and its role in providing protection will end.

When to give the first vaccination?

In general, the earliest age for vaccination of puppies is between 6 and 12 weeks.
It is important to note that the primary course always consists of two or more vaccinations. This is because, based upon local experience, the veterinary surgeon will advise you on the best schedule to adopt, but the aim will always be to provide your pet with the best possible protection.

Why give regular boosters?

As MDA in the puppy declines, so too does the protection produced as a result of vaccination. It becomes slower as this is "active" immunity.
A dog's "active" immunity can be topped up in two ways:
The first, goes without saying is an impractical way of ensuring continued immunity, especially nowadays.
Vaccines today are very effective and have a remarkably high safety record. Millions of doses are used annually in the UK alone. The use of live, modified vaccines in particular have brought about levels of disease control, against for example canine parvovirus, that would have been almost undreamt of a little more than a decade ago.
As a result, the incidence of these diseases has fallen as a direct result of widespread use of efficacious vaccines. The chances of an adult dog encountering them have also been reduced. Paradoxically, this is a dangerous situation for the pet which has not had a booster on a regular basis, because the dog has not been exposed to all the diseases on a regular basis. It may be unprotected. Sooner or later an encounter with a massive disease challenge could prove fatal.

What if my dog's booster has lapsed?

If you have forgotten to take your dog back for a booster, seek advice and guidance from the vet straight away, as the longer the delay, the more at risk your dog will be. The added benefit of regular boosters are the preventative health checks given by the vet at the time of vaccination. It also gives you the opportunity to discuss any concerns about your pets well- being.
If you have any further concerns about vaccination, speak to the veterinary surgeon.

Microchip Identification
When we bring a new dog into the family, we love and care for them the same way we do for the rest of the family members. The love and fear we feel for them is no different. If your dog was lost, strayed or worse, still stolen, and your pet was not identified, it would be very difficult to trace you and be returned.
There are different ways of identification such as collars and tags or tattooing. Unfortunately, these methods have their drawbacks. Collars can become lost and tattooing is a painful process, which over time becomes illegible.
However, a quick and simple permanent process is now available, which is no more stressful than a routine vaccination.

What is micro chipping?
Micro chipping is an up to date electronic technology, which is a tiny microchip containing a unique 15-digit code. This code will be linked to your pets' details for life on a database. The database is accessible 24 hours a day, 365 days a year, and it can identify your animal, your name, address and telephone to ensure you and your dog can be reunited in the shortest time possible.
A special scanner is then used by a number of authorities to read the microchip, including:
• Local authorities
• Veterinary
• Surgeons
How does it work?
Your dog will attend the veterinary surgery for the micro chipping implantation to take place the same way as you would for a normal vaccination. The microchip is injected under the loose skin at the back of the neck. It is usually no bigger than a grain of rice. We will then fill in all of your details and send it to the database for life. For more information, please contact us for advice.

Flea Control
Fleas can potentially pose a very real threat to your dog's health and the well-being of your family. Few creatures can inflict more misery, ounce for ounce, than fleas. A flea infestation at one time or another has affected many dog and cat households. These tiny, almost invisible pests are much more than an annoyance. They make life miserable by disrupting your household with a vicious cycle of biting and scratching, and can cause flea allergy dermatitis in some dogs.
Where do fleas hide?
Fleas hop onto your dog to feed on his/her blood; they then lay their eggs, which can be up to 50 a day. The eggs are not very sticky, so they quickly fall off your pet. The fleas and their eggs can be found in numerous flea friendly locations, such as:
Carpets
Furniture
The Car
The animals' own bedding
Vacuum cleaners

These areas should be treated, when treating your dog for fleas.
The flea's life cycle:
The life cycle of a common flea can last as little as three weeks, depending on the temperature and humidity of their surroundings. It is little wonder that with the introduction of fitted carpets and central heating to a lot of homes, the flea problem has increased over the years. However, it is important to note that fleas can also live in wooden floor boards, so always be alert for the presence of fleas, even if you don't have carpet flooring. For more information, please contact the veterinary surgery for advice.

The Egg Stage:
A female flea lays as many as 50 eggs per day. They quickly fall off your dog and hatch in two to five days. A female flea lays around 2,000 eggs in her lifetime.

The Laval Stage:
After hatching, the larvae head toward dark places around your home and feed on "flea dirt" - excrement of the partially digested blood of your dog. The larvae grow; moult twice, then spin cocoons, where they grow into pupae.

The Pupa Stage:
The length of this stage averages 8 to 9 days. Depending on weather conditions, population explosions typically occur five to six weeks after the weather starts to warm up.

The Adult Stage:
The adults emerge from their cocoons when they detect heat, vibrations and exhaled carbon dioxide, indicating that there is a host nearby. Once they hop onto a host, the adults mate and begin the life cycle all over again. The entire life cycle can be as short as three to four weeks.
Identifying flea infestation -
The warning signs:
Black specks
Black specks on your dog or his/her bedding could be flea dirt, which are the feces of partially digested blood from your dog, excreted by the adult fleas. They can often be found around the neck area and the base of the dog's tail.
There are two easy ways to check for flea dirt:
One is using a metal flea comb, available from the veterinary practice. Run the comb over your pet, making sure the comb reaches the dogs skin through the coat. If there are black specks on the comb they may be flea dirt.
The second way is placing a white paper towel beneath your dog and rub your hands across the fur. If black specks appear on the towel, they may be flea dirt. Both of these methods may be used to confirm if the specks are flea dirt.
Place the specks on a white piece of paper. Then sprinkle a few drops of water on the specks, and if after a couple of minutes a reddish-brown stain is seen in the water, it will indicate that the dirt contains partially digested blood from your dog. This is flea dirt.

Agitation/Scratching:
Your dog may exhibit nervous or annoyed behavior, coupled with excessive scratching and or grooming. Your dog may even start to bite him/herself, which not only confirms the presence of fleas, but also may indicate that the presence of fleas may be affecting your dog's health. (See ailments below).
Ailments -
Fleas may affect your dog in the following ways:
Flea Allergy Dermatitis (FAD) -
When a flea bites your dog, it deposits a small amount of saliva onto the skin. Your dog can develop FAD in reaction to this saliva, which causes severe itching. The condition can cause excessive scratching, biting, redness, soreness and even hair loss and scabby regions, especially over the dog's neck, back, and the base of the tail. You and your family may also suffer from flea bites.
Anemia -
This may occur in younger, older, or ill dogs if too many fleas suck their blood. The symptoms of anemia include pale gums, weakness, and lethargy in your pet.

Treatment and prevention:
There are many flea treatments sold today, but not all of them can be effective or appropriate for your dog, and although it may appear to be cheaper, you may end up spending more in the long run. Today however, products sold by veterinary practices to treat flea infestation are extremely effective and safe, (if the manufacturer's instructions are followed).
There are a number of presentations available, including: Sprays, spot-on's, or oral treatments, and consulting our veterinary practice concerning the best treatment for your dog.
Only 5% of the flea population will be on your dog, so separate environmental treatment of wherever your dog has been is also vital in preventing re-infestation.

Other preventative methods include:
Vacuuming frequently, wherever your dog has been, especially around any carpeted area of the home, in your car, in and around your dog's bedding, along with your bedding, if he sleeps with you. This will help to clean up as many immature fleas (eggs, larvae and pupae) as possible. Another piece of advice would be to treat your vacuum cleaners' nozzle as well, then disposing the bag or treat inside the cleaner with environmental treatments.
Washing your dog's bedding, blanket and other washable items frequently in the hottest water cycle available.

Dental Health
We all understand that to maintain healthy teeth and gums, a combination of daily brushing and regular visits to the dentist is essential. The same is true for our dogs. Research shows that more than 80% of dogs show some signs of gum disease by the age of five. Therefore it is really important that your pet receives both professional dental care form the veterinary surgeon and care from you at home.

The importance of preventative care:
During each check-up, your dentist thoroughly cleans your teeth and removes plaque, which can build up, causing serious oral problems. Plaque forms naturally and continuously on teeth and gums, and is the cause of bad breath, which is an early symptom of poor oral health. If the plaque is left untreated, inflamed gums or "gingivitis" can result. In time, this disease can lead to periodontitis (a disease of the tissues which support and attach the tooth) and tooth loss. That is why it is important to start a preventative dental care program as soon as possible.
Try these three simple steps program for your new puppy or dog.

Step one:
Professional examination
An effective program of dental care begins with a visit here, and we will assess your pet's oral health and may recommend cleaning, polishing and other preventative measures.

Step two:
Home care
Plaque should be removed mechanically every day, and until recently, daily brushing of your dog's teeth was the most effective way to do this. It is best to start this as early on in your dog's routine as possible. There are many specialized toothbrushes and doggie toothpaste available to assist you in this routine. It is advised not to use human toothpaste as this can potentially cause detrimental harm to your dog's health. Fortunately, there are now special daily diets available from Royal Canin which provide the same dental benefits as weekly brushing, and actually clean teeth and freshen breath on every bite. Please consult the veterinary surgeon for advice on all of these procedures.

Step three:
Regular check-ups
Just as people need to see their dentist regularly, dogs also need regular check-ups. At each oral examination, your veterinary surgeon will look for any signs of plaque build-up and gum disease.


Post-operative guide
When the operation is over and your pet is waking up from its anesthetic, your pet will be drowsy and looking sorry for itself. It may have bandages and an Elizabethan collar fitted. Although you may be very anxious to see your pet as soon as possible and get them home, it is advisable to speak to the veterinary nurse or veterinary surgeon prior to seeing your pet. This will enable a complete and thorough post-operative set of instructions to be given to you. A check-up appointment can be scheduled and the account settled. It is also an ideal time for you to ask any questions that you have thought of during the day.
Instructions for post-operative care will vary from surgery to surgery and will depend on the type of surgical procedure your pet has undergone. However, some basic guidelines are set out below. Once you are happy you have listened to the set of instructions, you may now have your pet back and can give him/her your full attention. It will be your responsibility in performing the post-operative care yourself, and not forgetting tender loving care in the comfort of your own home. However, if you run into any problems, we are always here to help.
Following this protocol, your pet should make an uneventful recovery and return to the practice for a check-up and suture removal.
Post-operative care –
• Your pet is likely to be drowsy for 24 to 36 hours. Keep your pet in a comfortable bed/basket, away from draughts and noise.
• Vomiting may occur in the immediate post-operative period. Light palatable meals, given little and often, can help reduce the likelihood of this. If vomiting occurs, consult your vet.
• Exercise should be restricted until any sutures are removed. Cats must be kept indoors for at least 24 hours post-operatively (castrates only) and dogs must be exercised on a lead only.
• Check the wound daily. There is no need for you to bathe the wound, but it is very important that you prevent your pet licking it. Licking of a surgical wound can cause inflammation and introduce infection which may necessitate further medication. The pet may try to remove sutures while licking, which could mean another general anesthetic to replace them. Elizabethan collars, Bite-Not-Collars, or bandages are ways of preventing self-mutilation (inquire at the surgery for any of these).
• Bandages should be kept clean and dry. They must be checked daily for signs of swelling above or below the bandage, or seepages/discharges and so on. If at all concerned, contact your vet.
• Ensure medication is given at the stated dosage, and that the course is completed.
If you become at all concerned about your pet's health during the post-operative period, do not hesitate to contact your vet.
Pre-operative guide
Unless otherwise instructed, these are rules for your pet when coming in for any procedure at the surgery.
• Do not give your pet food or milk after 8 pm evening prior to admission.
• Water can be freely available overnight until first thing in the morning, when you should take up the water bowl.
• Dogs should be taken for a brief controlled walk in the morning to pass motions, and have a pee if they need to. Avoid scavenging, and try to avoid them getting wet or dirty.
• Cats should be kept indoors overnight and have a litter tray. This is to ensure that they do not help themselves to food outside.
• Please bring your pet to the surgery at the appointed time. Announce yourself to the receptionist, and you will be asked to take a seat in the waiting room. The admissions nurse will then call you in.
• If you have accidentally broken any of the above rules, please telephone the surgery or tell the admissions nurse. If you have anything you want to discuss before admission, then telephone the receptionist before you come down for an appointment to be made with one of the vets, or speak to the admissions nurse.
• If your pet is likely to require any regular medication or special diet whilst in the surgery, please bring these with you.
• Remember to always have your dog on a lead, or your cat (or ferret) in a secure cat carrier/basket.
Cats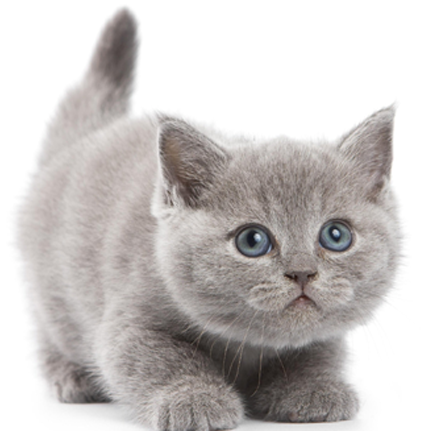 Other Pets